Title: Willow Tree
Date: 2012
Medium: Acrylic, Charcoal, Oil Pastel, Marker
Surface: Canvas
Dimensions: 16" x 12" x 0.5"
Kristen Fagan ©2012
Inspired by my grandparent's wild weeping willow tree. I spent many afternoons having tea parties, swinging on the tire swing and marveling at it's beautiful long weeping branches.
******************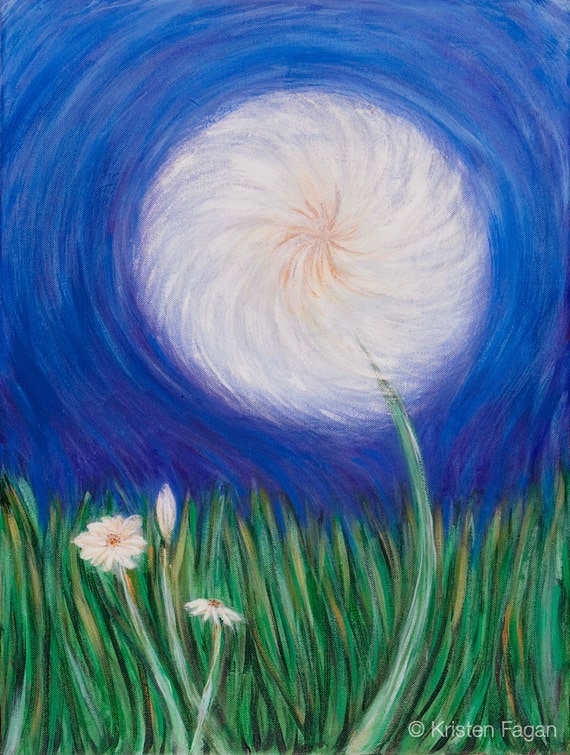 Title: Dandelion
Date: 2009
Medium: Acrylic
Surface: Canvas
Dimensions: 20" x 24" x 1"
Kristen Fagan ©2012
This painting was inspired by an enormous dandelion I spotted and photographed while on vacation in Alpine, Arizona. I have love making wishes with dandelions and this big and beautiful flower was such a magical surprise instead of blowing it away I wanted to live forever on canvas.
Original painting for sale in my
Etsy shop
. Prints, cards, skins and cases available in my
Society6 shop
.